We took a family trip last week and I missed my first weekly post since I started this blog. However, I missed posting because last Tuesday I was busy doing the very thing I originally started this blog for: connecting with people and building a community around Juniper. Last week we attended the first STXBP1 meet and greet, an event where 60 (of around 300) families from around the world came together in Orlando to connect in person. Every person at the event either had an STXBP1 deletion/mutation or had a close relationship with what we've come to call an "STXer."
This event seemed to be cathartic for many, encouraging for others and perhaps yet more devastating and isolating for some. Coley and I learned a lot from the event. We learned that there are other families like ours, who are trying to do everything they can to set up a happy life for their children. We learned that their are people like us, who are looking to find softness in hardship, peace in things that fall apart and strength at the brink of exhaustion. Most importantly, we learned of traits in many of STXers there that reminded us of our Juniper - kindness, happiness, innocence, beauty, love, acceptance, openness and realness.
This was the community of people filled with the reality and empathy we traveled there to find. For me, the experience of walking into a conference room filled with STXers was real, raw and resolute. There were people dancing to live music (on their feet and in wheelchairs), lying on the floor with their legs crossed, yelling out in joy or frustration, hugging one another, telling stories, bonding over shared experiences, laughing and crying.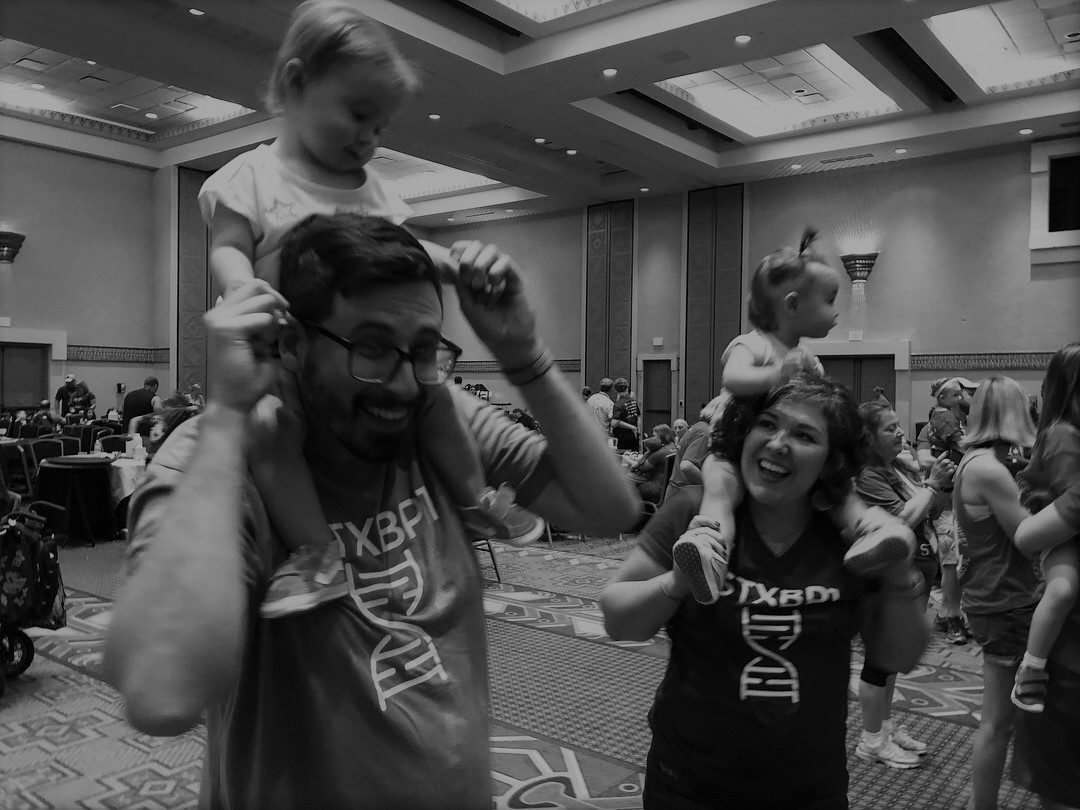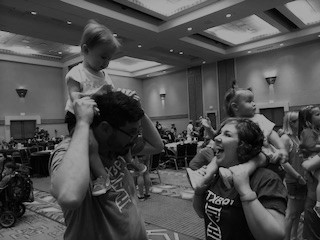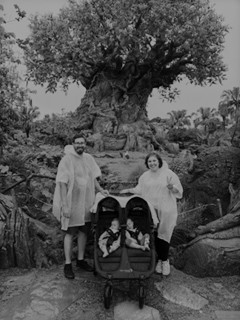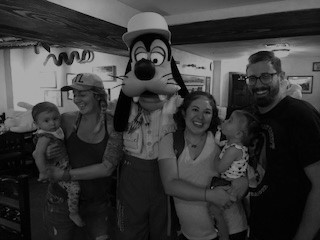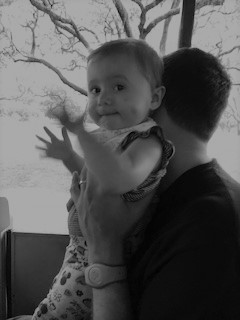 I met people from all over the world: From east to west, Florida and New York to Utah and California, from South America and Europe to Australia and New Zealand. All of them happy to be there, alive together. All of them happy to be surrounded by people that shared a similar understanding of the world, a special lens, a gift to see things as they are. This was a place of inclusion and acceptance. It was a place of freedom, in a sense.
I met a mother who had identical twins, both with mutations of the STXBP1 gene, who shared more energy with me in our fifteen minutes together than I've shared with anyone in a long time. She had four boys, two with mutations - maybe even facing twice the challenges Coley and I face. I couldn't fathom how she could survive it, yet she was there standing in front of me with a smile, eager to share helpful gems of knowledge.
I met an STXer that asked her father, "Do you have any chocolate?" before smiling at him and jumping in the pool. I'd been made to believe that Juniper wouldn't likely be capable of these things, but I saw my daughter in that little girl. I saw myself replying to her, "No June, I don't have any chocolate, but ya want to get some ice cream later?" and I saw myself smiling back at her before telling her to "be careful" as she leaped into the fluid, forgiving arms of the water. I saw myself sitting in the sun and experiencing it without worry of it being taken away.
There was a time when I might hesitate to use the word "STXer" to describe my child, or any other child for that matter, but there is no other word to use that can describe the magic that these human beings contribute to the world. They aren't limited to their own category, they deserve it.
If you are a parent of an STXer, or if you are an STXer yourself, and you read or hear this, thank you for your support and for being a part of the community. I love you very much. Keep moving. Inch by inch, mile by mile, whatever the pace, we will change the world together - even if in just a tiny corner.